Made to Order: Giant Sesame Ball (Limited Edition)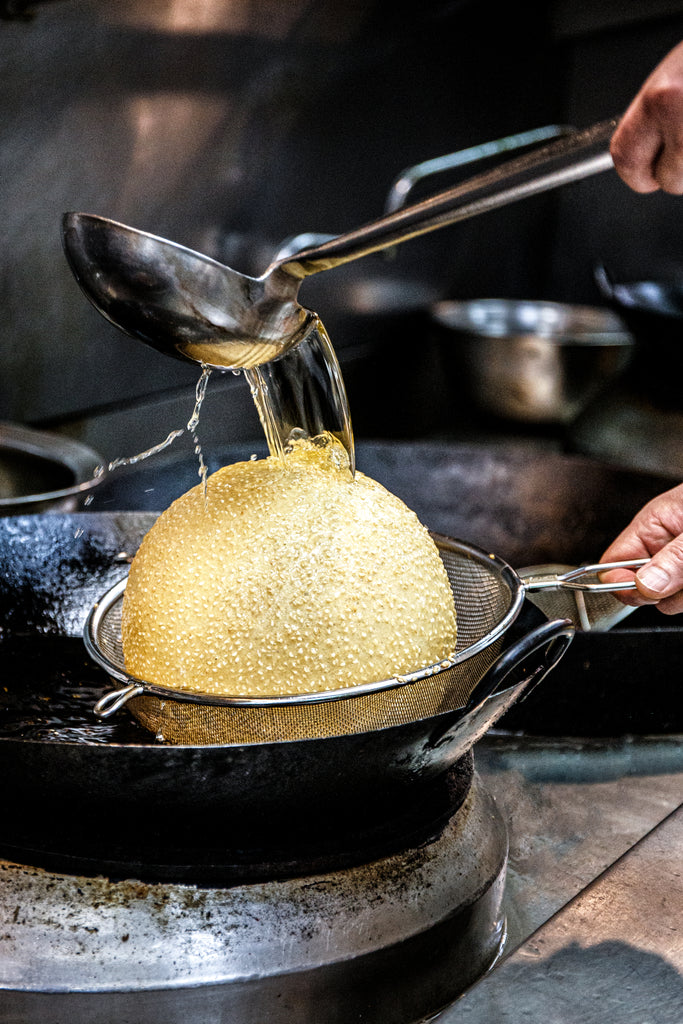 If you have been in Sun Sui Wah, then you must have seen this dish being ordered frequently. Have you ever wondered what it is? Or what it tastes like? 

Another master piece from our dim sum chef, these giant sesame balls are made to order and each takes at least 15 mins from start to finish. It is not a complicated step, but it takes patience, precision, and lots of practise. If you'd like to wow your guest during dim sum, this will be the dish to order. It is crunchy outside and yet inside has chewy almost mochi like texture. 
How do you eat it? Our server will cut it in triangular pieces and enjoy it with your hands or chopsticks!